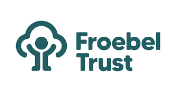 Organization: Froebel Trust
Apply By: 31 Aug 2022
Grant Amount: 5000 Pound
About the Organization
The Froebel Trust is a UK-based charity, which aims to promote and advance knowledge and understanding of a Froebelian approach to education, for the benefit of children (birth to eight years) and their families and educators, communities and environments.
The Froebel Trust's vision is of a world in which childhood is valued in its own right and each child's capability is recognised and respected. It is one in which all young children (birth to eight years) have access to high quality educational experiences based on Froebelian principles.
About the Grant
The Froebel Trust Open Call Research Grants scheme is designed to provide funding for individual researchers or collaborative research partnerships and networks to develop innovative studies.
In 2022, we are offering two types of Open Call Research Grants:
Seed corn grants up to £5,000
Larger grants for researchers who have an established research reputation from a track record of high quality studies, research outputs and impact. We expect budgets to be in the region of £20,000 to £50,000.
Eligibility
The scheme is open to researchers working in institutions anywhere in the world who share our goal of advancing knowledge and debate about Froebelian principles and their application in the teaching, learning and development of children from birth to 8 years. We actively encourage and will prioritise awards for new applicants who have strong applications and have not previously received Open Call funding from the Trust.
Applicants do not need to be based in the UK but applications should be written in English and budgets should be in GB £ sterling.
Partnership projects are welcome. In such cases, a lead institution/researcher should be identified. In all cases, one named person should act as Lead Applicant. This is the individual with whom the Trust will correspond about the application and (if successful) the project. The Lead Applicant is normally considered by the Trust to be contractual partner; the grant holder (i.e. the recipient of grant funding); and with responsibility for meeting terms and conditions of the award.
In deciding whether to support travel to events, the Trust will give serious consideration to the benefits to the project versus the environmental impact.
How to Apply
Open Call Research Grants can be submitted through our online portal between 7 June and 31 August 2022.
For more information please check the Link